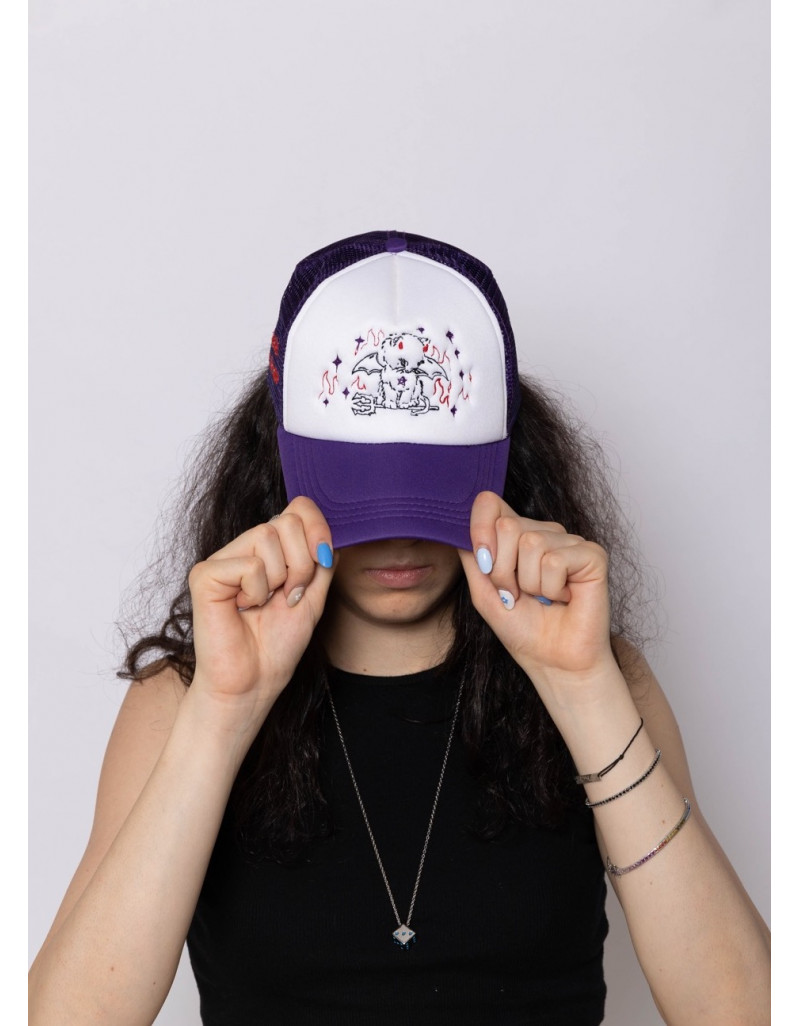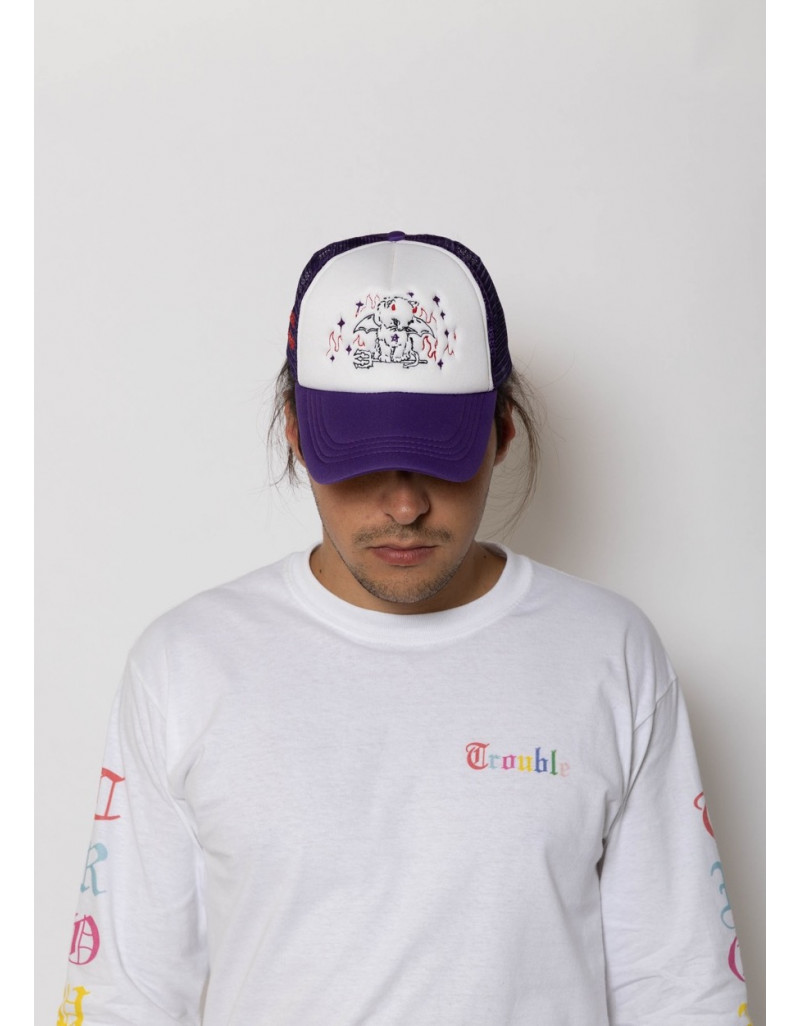 'Purple Devil' Trucker Cap
Availability: In Stock
Brands

By Zoe

Product Code:

21.26
This cat is a work of art. Every garment is made in our Studio using various customisation techniques to provide clothing items that are 1 of 1. The garment you will receive will not be an exact replica of the image shown, but a unique piece with references to the original.
'Purple Devil' Embroidered Cap, customised with an embroidery on a purple cap.
Shipment will occur approximately 2 weeks post order due to the fact that we custom make each individual piece.
Maintanance recommendations
Wash at 30 ° C. Do not tumble dry. Do not use chemicals.
If you have any questions or concerns please contact us: