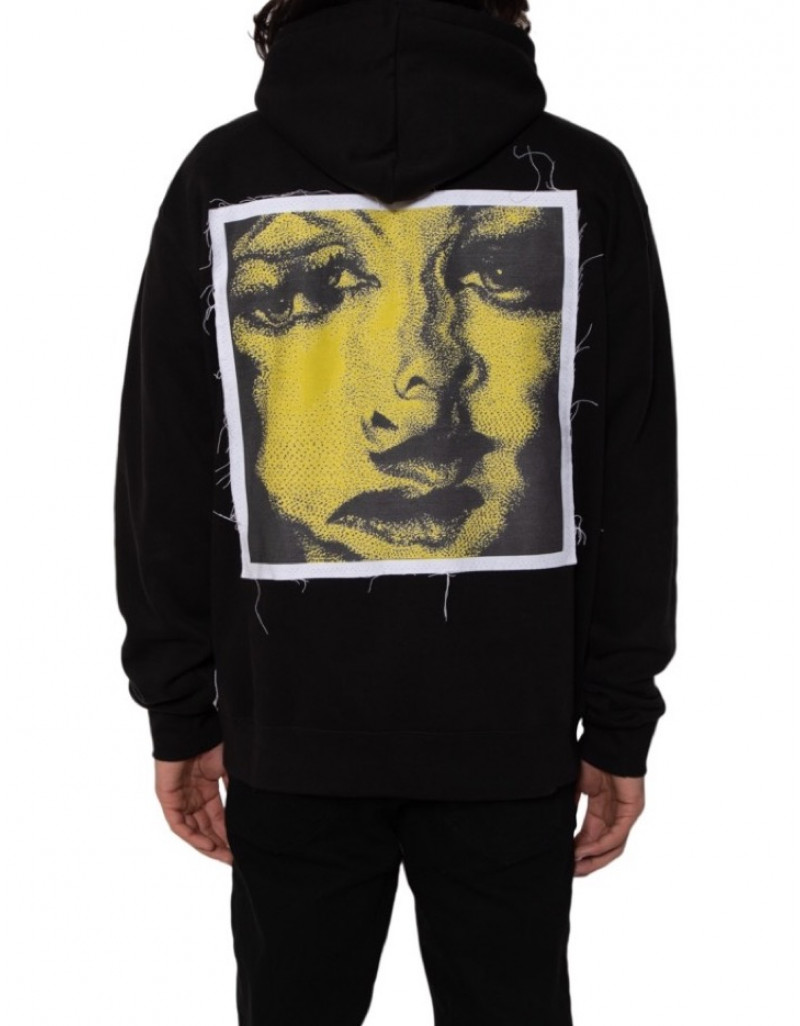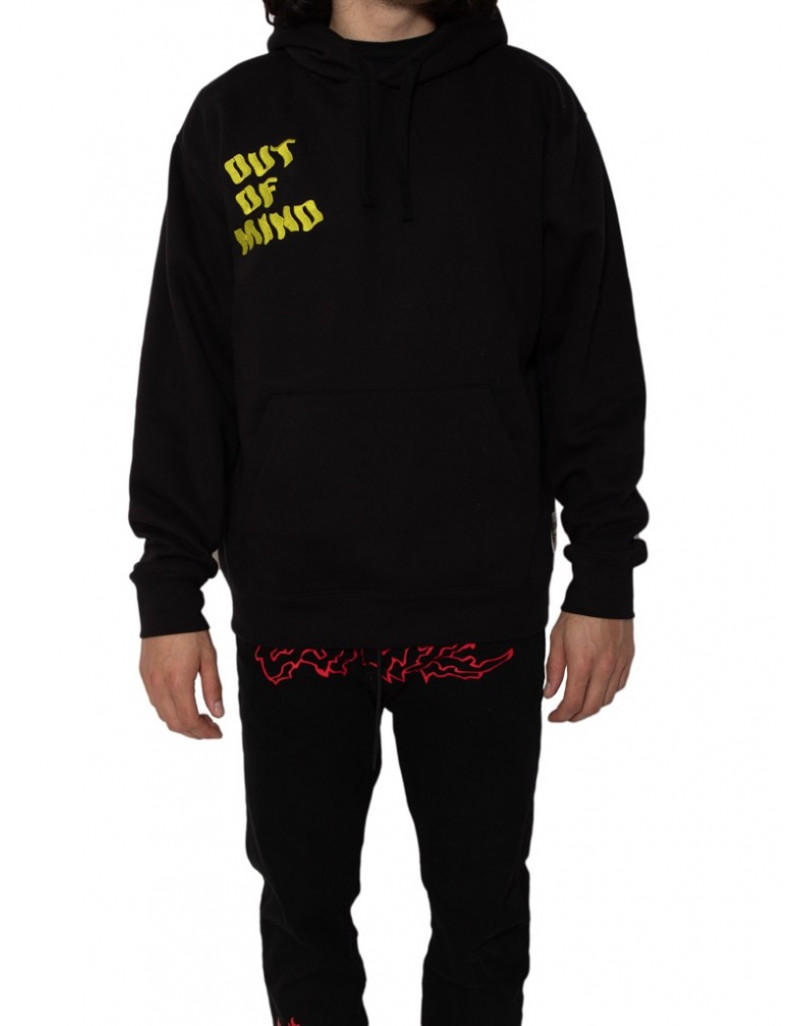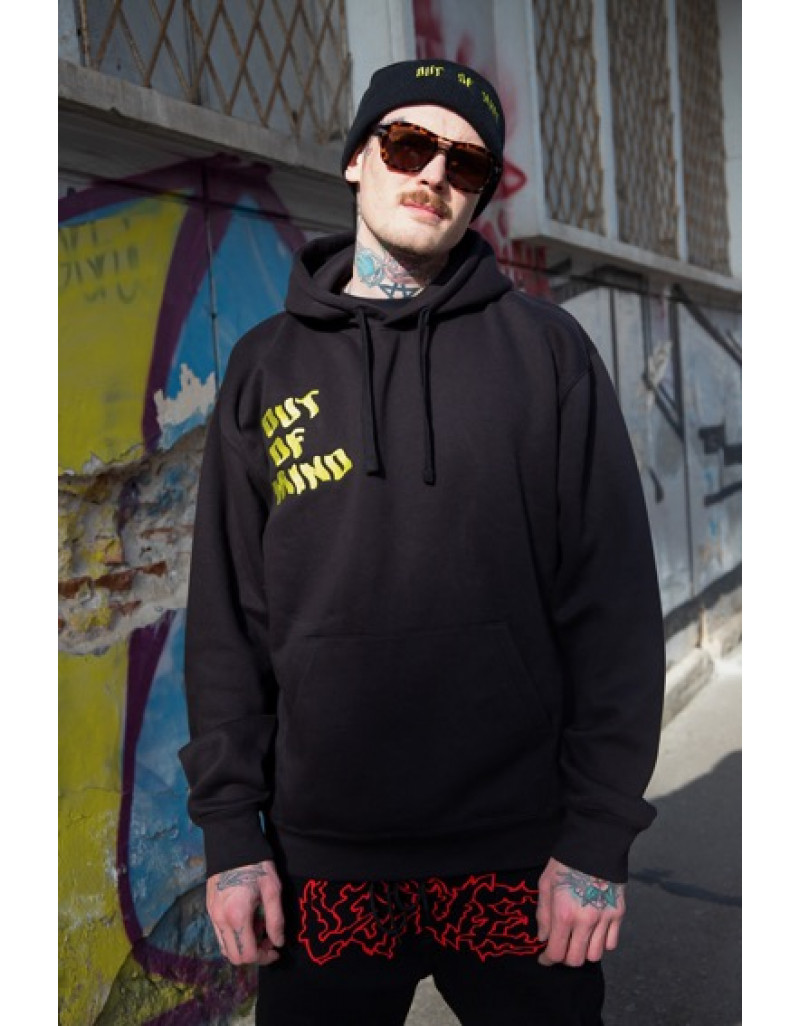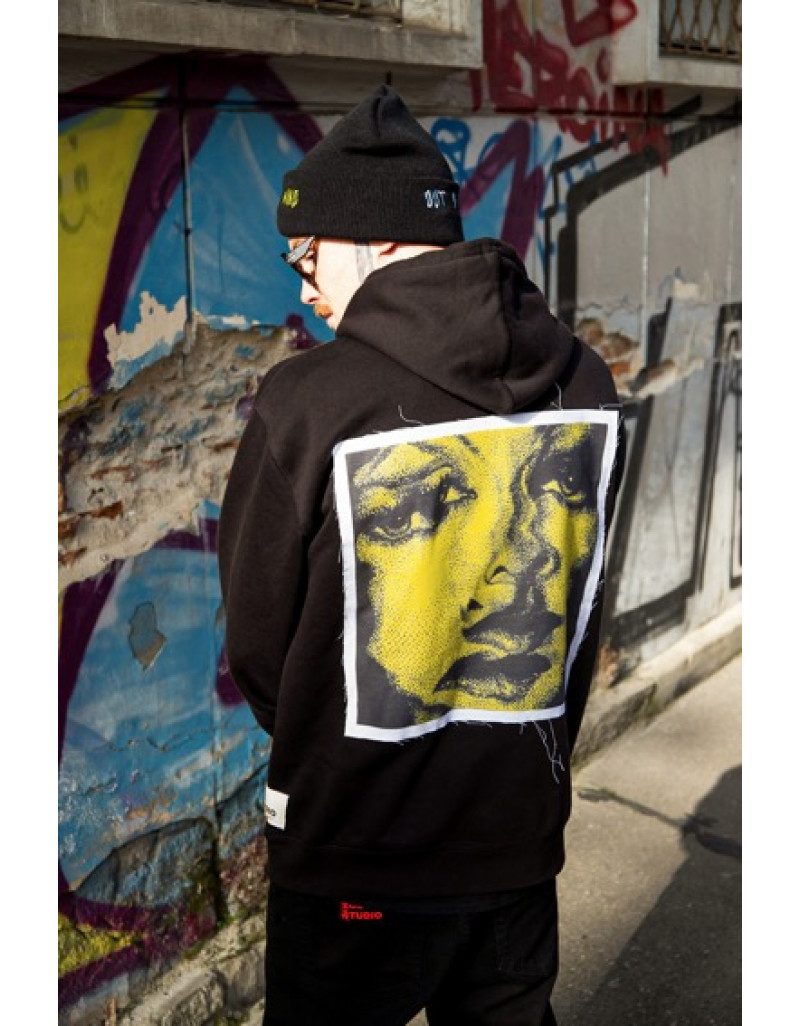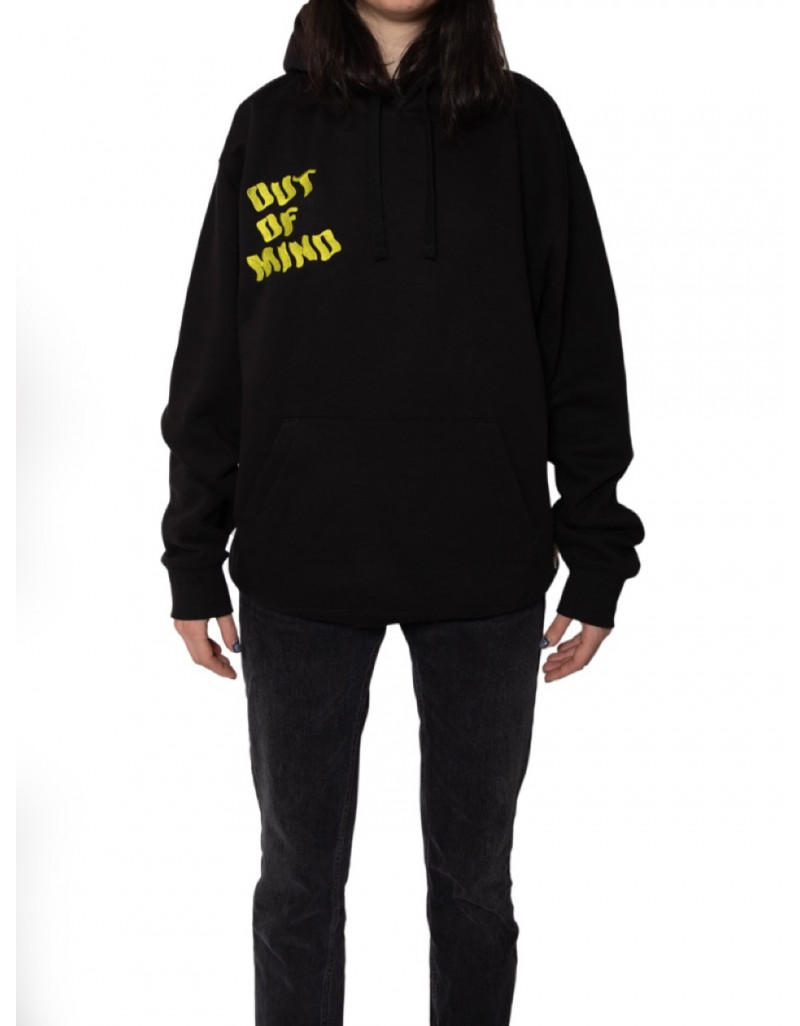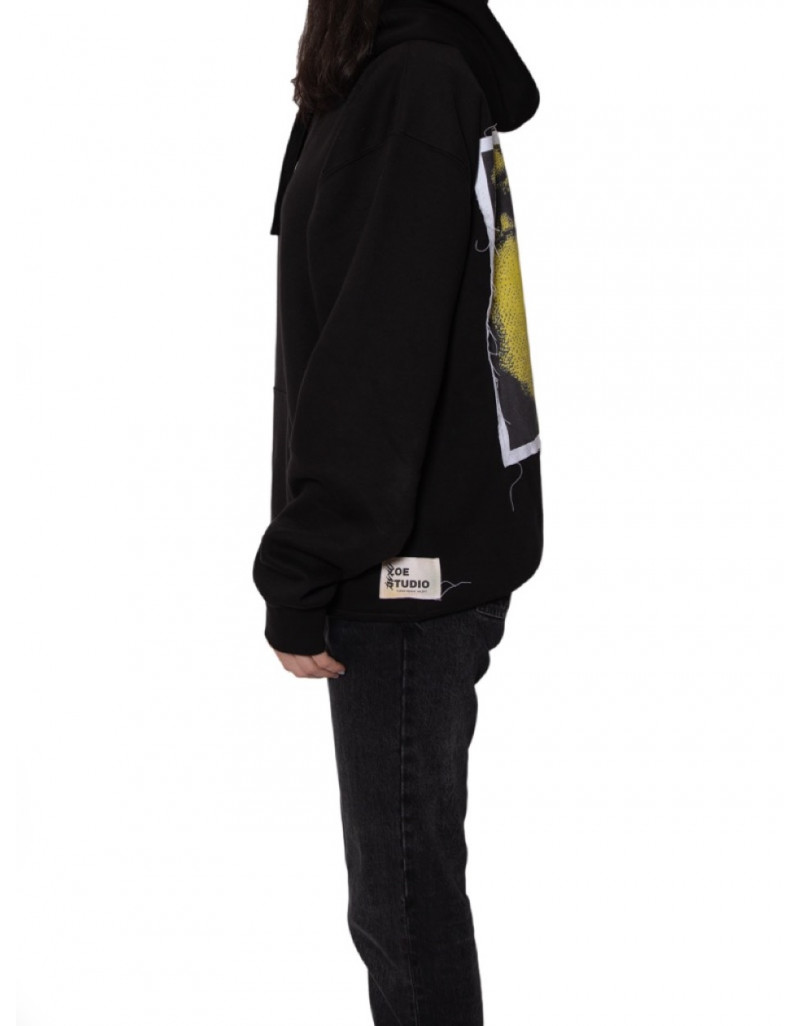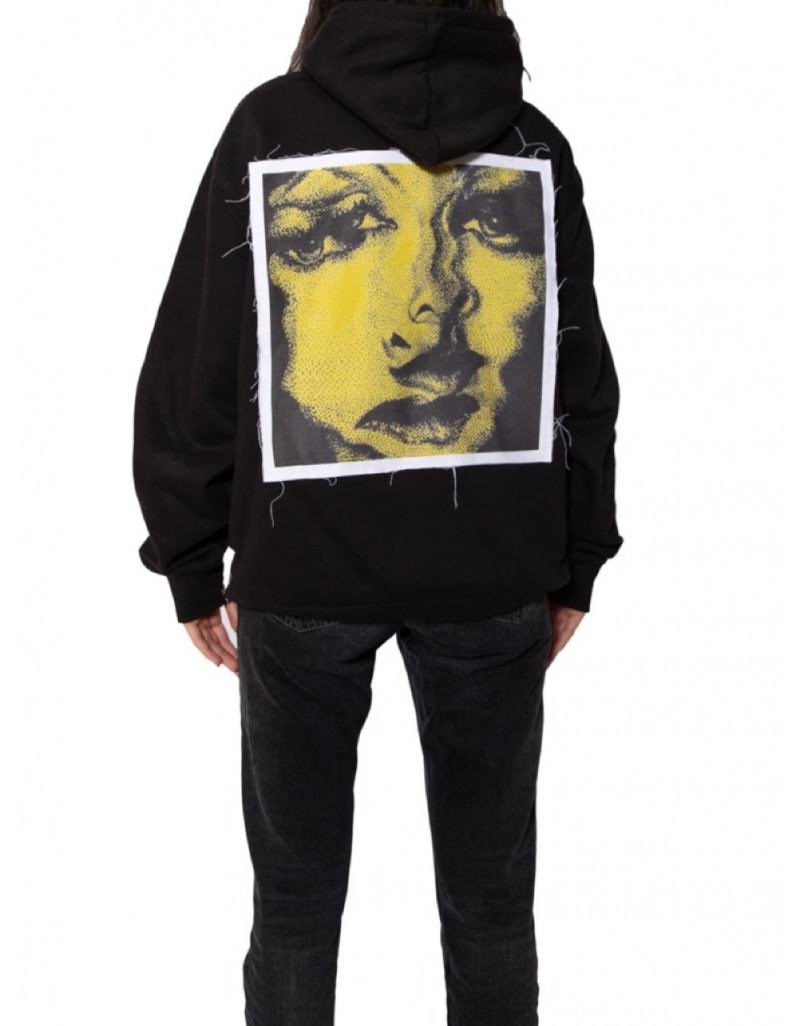 Custom 'Out of mind' Hoodie
Availability: In Stock
Brands

By Zoe

Product Code:

21.05
This T-shirt is a work of art. Every garment is made in our Studio using various customisation techniques to provide clothing items that are 1 of 1. The garment you will receive will not be an exact replica of the image shown, but a unique piece with references to the original.
The "Out of mind" hoodie garment is made from Cotton, customised with DTG printed cotton patches, hand cut and sawed to the garment and embroidered text with lime thread, directly to the hoodie. Black hoodie 100% cotton.
Shipment will occur approximately 2 weeks post order due to the fact that we custom make each individual piece.
INFO Model
Size woman model: 177 cm wearing size XL
Size male model: 180 cm wearing size XL
Maintanance recommendations
Wash at 30 ° C. Do not tumble dry. Do not use chemicals.
If you have any questions or concerns please contact us: